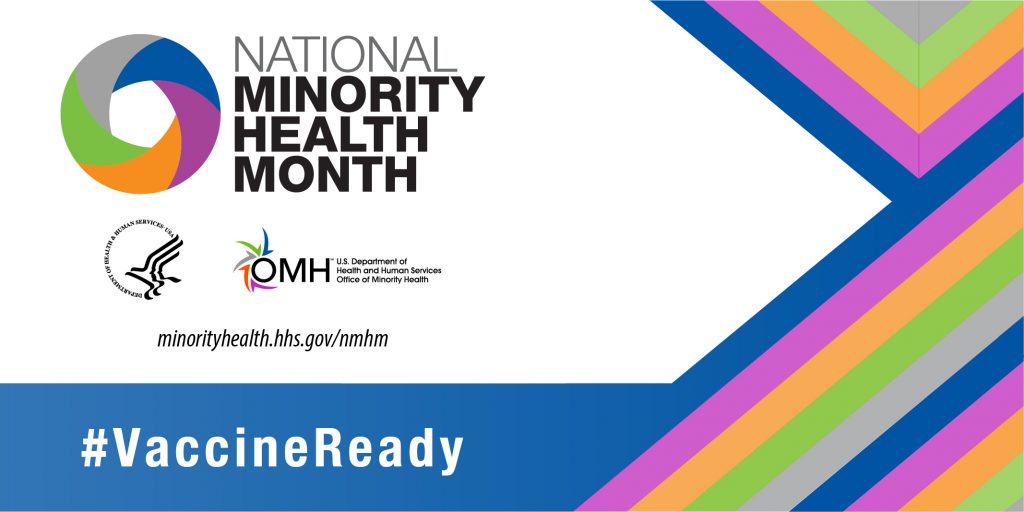 April is National Minority Health Month in the United States.
This year, the focus is on the COVID-19 pandemic with the theme #VaccineReady. The COVID-19 health crisis has brought into stark relief the extent and enormity of the inequities in health care for underrepresented families, racial and ethnic minority families, Black and Brown families in communities across the U.S. and globally.
Beyond the health inequities that have been exposed globally during the coronavirus pandemic, Minority Health Month is a reminder about the continued inequities in healthcare for children and their families. Breastfeeding/chestfeeding/human milk feeding should be a health equity priority. It contributes to reducing health inequities that continue to compromise the optimal growth and development of children and their families.
Breastfeeding Family Friendly Communities (BFFC) is working to eliminate the inequities in breastfeeding support by transforming the community – from healthcare and government to education and business. BFFC believes that all in the community have a vested interest in eliminating inequities and promoting the optimal growth and development of its families. BFFC communities are creating equity task forces that bring together stakeholders with shared lived experiences to lift up minority families, raise awareness, and exert pressure in the community to make changes to eliminate disparities in breastfeeding support.1 BFFC communities are engaging in collective impact workshops to provide training across a diverse group of organizations and individuals in order to build collaborative, local movements for maternal and infant health that safeguard the health and well-being of pregnant/postpartum families and ensure racial and socioeconomic equity.2
Breast/chestfeeding is the optimal infant feeding, and there is ample evidence regarding its positive impact on the health and development of children and the well-being of families. Children, especially exclusively breastfed infants, experience less life-threatening gastrointestinal and respiratory illnesses; fewer ear infections; and fewer allergies, asthma, and childhood cancers. Infants who are not breast/chestfed have an increased risk of infant mortality and Sudden Infant Death Syndrome rates. Breast/chestfeeding, and to a limited extent expressed human milk, helps to build stronger immune systems that provide greater immunity to infection as children grow, critical during this global health crisis. For the family, there are risks of not breast/chestfeeding, including increased risk of maternal breast and ovarian cancers, osteoporosis, cardiovascular disease, and diabetes; any of which would have a debilitating impact on families. And let's not forget that the hormones produced while nursing an infant reduce maternal stress and promote positive feelings towards the infant and family. Families are under incredible stress during this global pandemic, and researchers are reporting a rise in the rates of child abuse.3 Breast/chestfeeding provides an important tool for families to manage stress and reduce child abuse and neglect.4
Given the positive impact of breast/chestfeeding and the risks of not breastfeeding, it would be anticipated that this optimal infant feeding would be the norm. Yet, globally, the rates are disappointing. According to the World Health Organization, 3 out of 5 infants are not breastfed during the critical first hour of life5 and almost 2 out of 3 infants are not exclusively breastfed for the recommended first 6 months of life. These rates have not improved in more than 20 years.6 In the United States, disparities in breastfeeding rates, especially for Black infants,7 highlight the inequities in breast/chestfeeding education and support.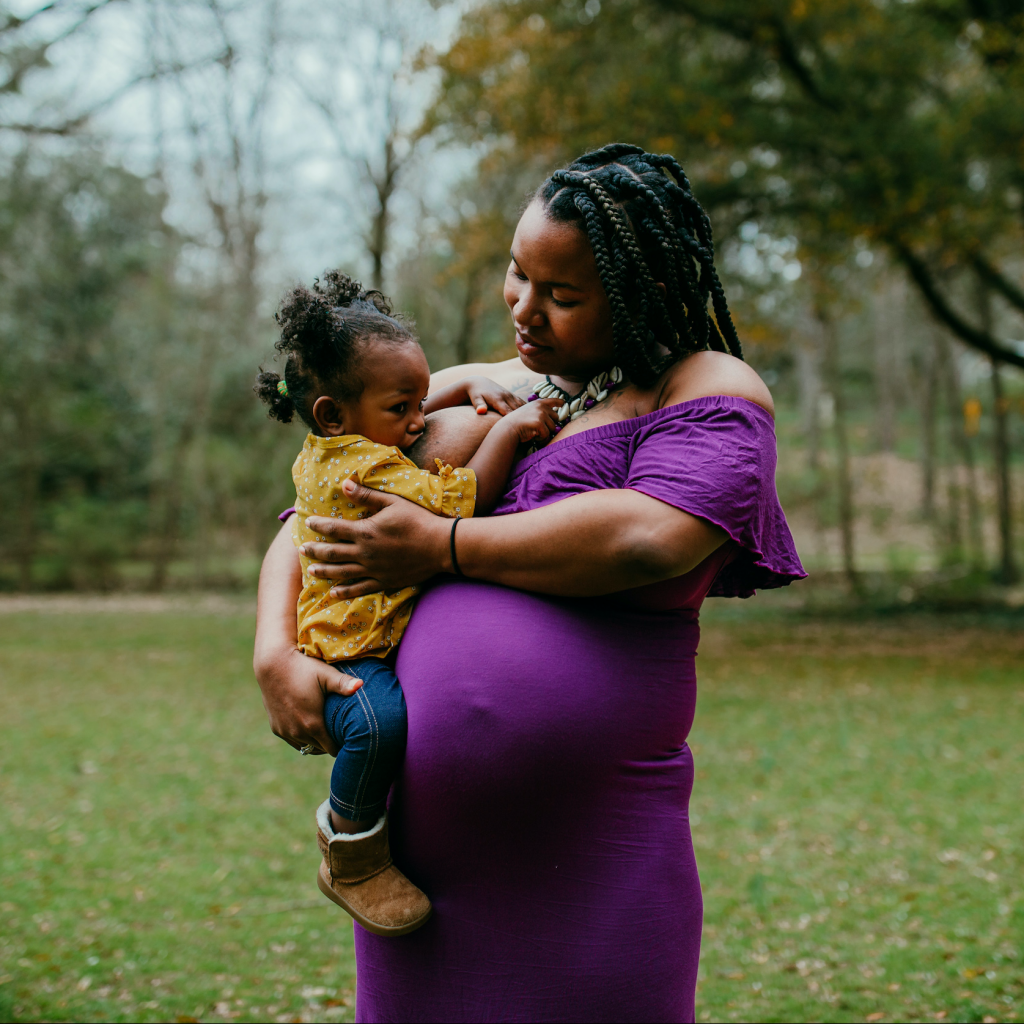 In recognition of National Minority Health Month, Breastfeeding Family Friendly Communities renews its commitment to improving health equity for infants and their families through breast/chestfeeding support, resources, education, and safe and welcoming communities.
1https://breastfeeddurham.org/equity/
2https://events.tamarackcommunity.ca/nurture-rva-collective-impact-capacity-building-webinar-series-liz-weaver
3https://adc.bmj.com/content/106/3/e14
4https://pubmed.ncbi.nlm.nih.gov/29125322/
5https://www.who.int/news/item/31-07-2018-3-in-5-babies-not-breastfed-in-the-first-hour-of-life
6https://www.who.int/health-topics/breastfeeding#tab=tab_1