On August 26th, 2020, during Black Breastfeeding Week, the Mayor of Richmond VA proclaimed the City of Richmond as a Breastfeeding Family Friendly Community.  The city is committed to supporting breastfeeding families and working towards the Breastfeeding Family Friendly Community designation. 
In a Facebook post to announce the proclamation, Mayor Levar Stoney stated:
This week is Black Breastfeeding Week. We strive every day to be a Breastfeeding Family Friendly Community, promoting a practice that supports both babies and mothers, always with an eye to equity and cultural sensitivity.

My deepest thanks go out to our partners in this effort: VCU Health, Nurture., RVAbreastfeeds, Bon Secours Richmond Health System, Virginia Foundation for Healthy Youth, Birth in Color RVA, Richmond City Health District, Virginia WIC, VDH LiveWell and Urban Baby Beginnings.

City of Richmond Proclamation August 26, 2020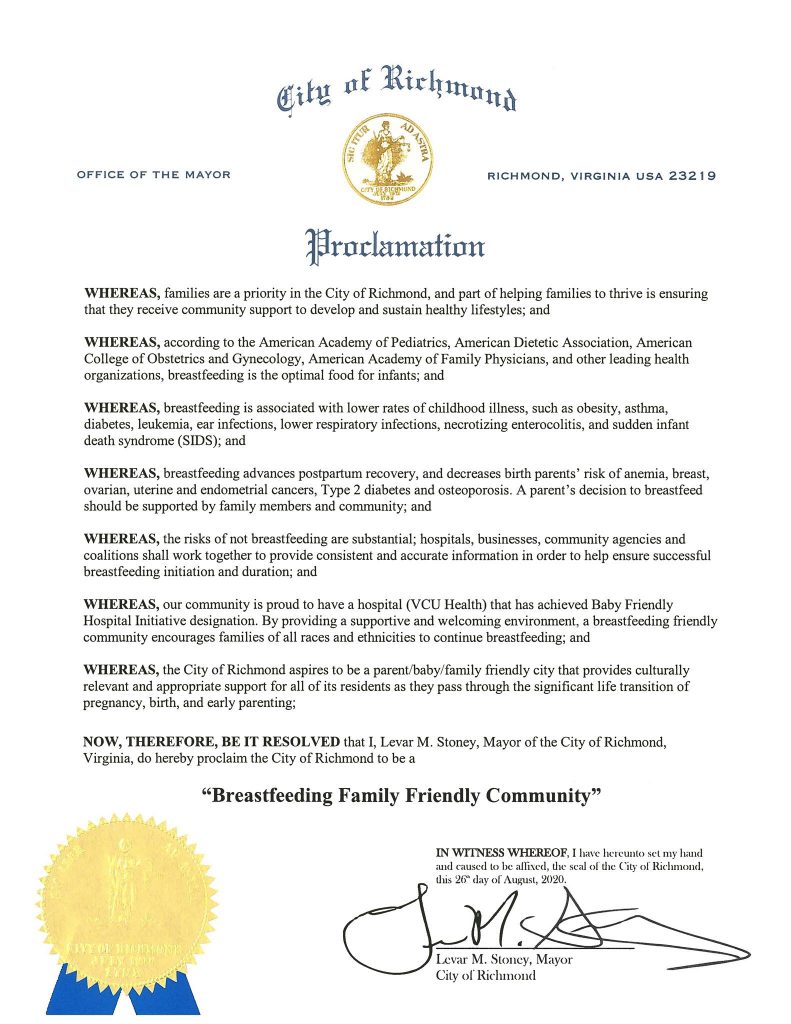 Congratulations, Richmond, Virginia!