August is almost here! It might be "just" the end of summer for many; however, for chest/breastfeeding advocates, it is time to celebrate World Breastfeeding Week and National Breastfeeding Month!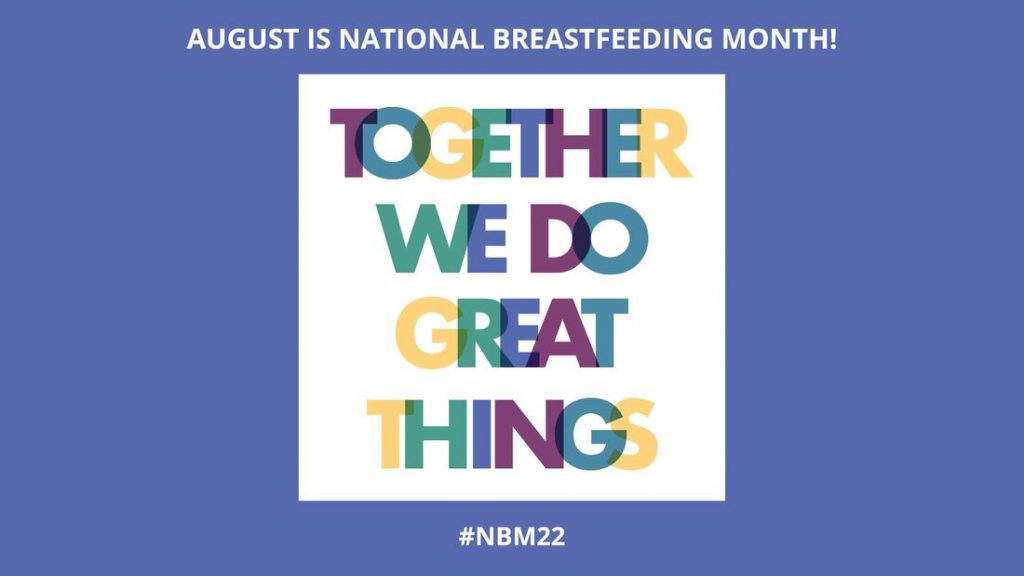 National Breastfeeding Month – WEEK BY WEEK
WEEK 1
World Breastfeeding Week, August 1-7, begins the month-long celebration! This annual event marks the 1990 signing of the Innocenti Declaration, a landmark document that recognized the right of families to breastfeed and called on societies to protect, promote, and support this basic human right. The 2022 theme, Step Up for Breastfeeding | Educate and Support, calls us to transform the systems already in place in our communities by focusing on informing, educating, and empowering communities to protect, promote, and support breastfeeding.
Target audiences including governments, health systems, workplaces and communities will be informed, educated and empowered to strengthen their capacity to provide and sustain breastfeeding-friendly environments for families in the post pandemic world.

World Breastfeeding Week (https://worldbreastfeedingweek.org/)
---
One week of celebration is great! Four weeks is even better! In 2011, the US Breastfeeding Committee (USBC) declared August as National Breastfeeding Month (NBM). USBC continues to provide resources for advocacy, outreach, and equity in the protection, promotion, and support of chest/breastfeeding. The 2022 theme, Together We Do Great Things!, "is a celebration of the power and impact of our collective efforts."
WEEK 2
Week 2 is Indigenous Milk Medicine Week. The Indigenous Milk Medicine Collective will be celebrating the week, Strengthening Our Traditions From Birth and Beyond, with events taking place from August 8-14!
WEEK 3
Week 3, August 15-21, is Asian American Native Hawaiian and Pacific Islander Breastfeeding Week. This year the theme is Telling Our Own Stories. Elevating Our Voices!
WEEK 4
Week 4 is Black Breastfeeding Week, which takes place annually from August 25-31. This year's theme, BBW 2022: 10 Years, A New Foundation, celebrates ten years of Black Breastfeeding Week!
---
This month also is a time to dig deeper into the challenges, barriers, and inequities of chest/breastfeeding protection, promotion, and support nationally and globally. It has been a devastating year for families with young children, for equity in perinatal and infant health and reducing disparities, for gender inclusivity, for equity in human rights and birth justice…and for feeding our youngest community members!
Infant formula marketing strongly impacts healthcare support and a family's decision to chest/breastfeed. This year the WHO and UNICEF launched a report on the marketing of breastmilk substitutes – How the marketing of formula milk influences our decisions on infant feeding. The report "exposes the aggressive marketing practices used by the formula milk industry, and highlights impacts on families' decisions about how to feed their babies and young children." View the recordings, if you missed the live webcasts. They are packed with information to help you understand the infant formula marketing world and how it influences infant and young child feeding decisions.
At the same time, the US was entering a national infant formula shortage that impacted parents throughout the spring and is expected to continue!  Lack of adequate breast/chestfeeding support in the hospital and community and aggressive marketing of infant formula have created a huge reliance on formula in the US, in particular for Black families, families of color, and families with low-wealth.
…the lack of policy support for all mothers, coupled with a unique historical context of racism, the systemic devaluation of Black mothers and race-targeted marketing of infant formula in our communities, has made Black mothers more vulnerable to a dependency on formula.

How History and Racism Reframe the Formula Shortage for Black Families
Kimberly Seals Allers, cofounder of Black Breastfeeding Week and author of The Big Letdown—How Medicine, Big Business and Feminism Undermine Breastfeeding
Also this Spring, the American Academy of Pediatrics (AAP) updated its Policy Statement: Breastfeeding and the Use of Human Milk and offered guidance for parents, Breastfeeding: AAP Policy Explained. There is cause for celebration. The 2022 AAP policy places breastfeeding as the norm in infant feeding, centering it as "a public health imperative." The AAP now better aligns with the WHO/UNICEF recommendation that children are nursed for 2 years and beyond. Families, though, may be wondering how they can continue nursing for two years, when barriers and inequities persist that too often lead to weaning in the early days and weeks after birth. The policy recognizes that societal changes are needed for families to meet their infant feeding goals, and it calls on pediatricians, and all of us(!), to address implicit bias, structural bias, and structural racism to eliminate disparities and ensure equity in lactation support.
This month, we recommit to removing inequities and barriers so that families receive the support they need to meet their infant feeding goals.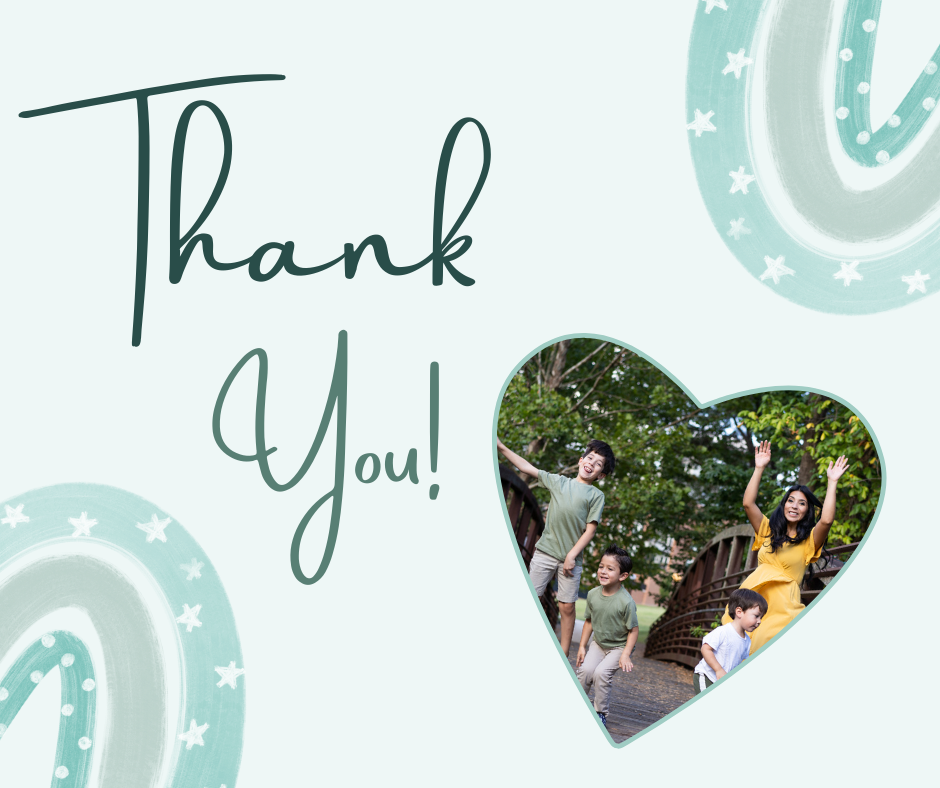 And we also CELEBRATE nursing families and all in our communities who have taken on the role to protect, promote, and support breastfeeding, chestfeeding, and human milk feeding. Thank YOU!