On the eve of Pride Month 2022, President Biden issued A Proclamation on Lesbian Gay Bisexual Transgender Queer and Intersex Pride Month 2022. The proclamation is partly an essential reminder about the past and continued attacks, discrimination, hate, and abuse toward members of the LGBTQIA+ community, and partly an offering of love, support, and affirmation. LGBTQIA+ families are an integral part of our communities in which families live and work and play and connect. It is everyone's role to ensure equity and support for LGBTQIA+ families in all areas of community life.
What does the president's proclamation have to do with human milk feeding? Lots! Firstly, we need to acknowledge, to recognize, the past and current barriers to infant feeding for LGBTQIA+ human milk feeding families! Human milk feeding is the journey parents take to provide their milk for their children. Breastfeeding, chestfeeding, human milk feeding, lactation are all words used to describe the journey, and we need to be aware of and mirror the language that each family uses to describe their journey. Secondly, the journey looks different for each family, and there is one key ingredient for success in their journey – SUPPORT. Support in the form of accurate and helpful resources and education. Support in the form of welcome, caring, and compassionate help. Support in the form of advocacy.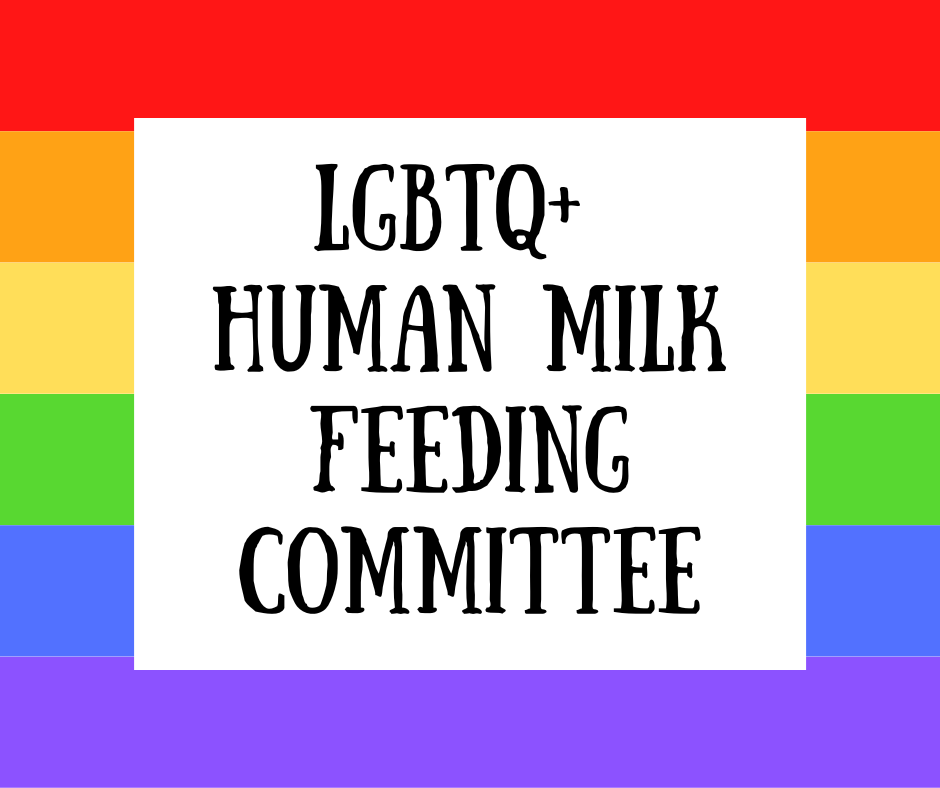 The Breastfeeding Family Friendly Community in Durham, North Carolina (Breastfeed Durham), first began offering this support through the LGBTQ+ Human Milk Feeding Committee. Recently, members of Breastfeed Orange were welcomed to support this work.
Our mission is to provide breastfeeding education and resources to all families in the Durham community, as well as advocate for policies that protect nursing families' rights. We want to listen, learn, and collaborate. We want to help spread a broader net of visibility so that we all can see ourselves represented providing human milk to our babies and receiving the support that that takes.

Breastfeed Durham and Breastfeed Orange, LGBTQ+ Human Milk Feeding Committee
The committee works to meet the needs of LGBTQ+ human milk feeding families through a number of resources and support.
We are grateful for the LGBTQ+ Human Milk Feeding Committee and the platform they have created to provide love and care, resources and support, for LGBTQ+ and all human milk feeding families. We also offer this work as a model for our Breastfeeding Family Friendly Community partners as a way to meet the needs of human milk feeding families in your communities.
Reach out to Breastfeeding Family Friendly Communities to learn more about how we support our local communities with equity, diversity, and inclusion work groups.
Contact@breastfeedingcommunities.org